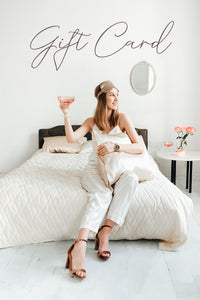 Shopping for someone else but not sure what to give them?
Give someone special the everyday luxury of the softest touch of all - they will have the chance to choose from our range of natural silk pillowcases, eye-masks, scrunchies, headband, scarves, cami-tops & loungewear. Give them the gift of their choice with a Katrina Silks online gift card. 
N.B.! Gift cards redeemable only on products available on our store.